Healthy response to inflammation
Improve your energy
Helps cellular repair
Feel a healthy difference!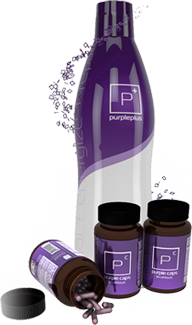 Risk freee offer
Claim Your Daily DNA REPAIR NOW!
Buy with Confidence!
Where Do We Send Your

Risk Free Product?
Risk Free 100% 30-Day Money Back Guarantee
Hurry! Repair, Recover and Perform!
The Power is in the DNA Science!
AC-11 is the Key
AC-11® is a safe, all natural botanical extract derived from the bark of a vine indigenous to the Amazon Rainforest. For more than 15 years, AC-11® has been studied and evaluated in dozens of research papers. It's protected with 10 US patents and additional international patents pending.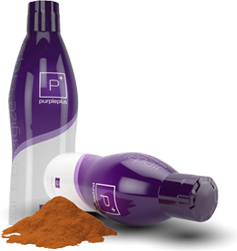 Helps repair cellular function in the body

Effective both orally and topically
AC-11® supports healthy cell function, providing a healthy response to excess inflammation when taken orally. When applied topically to sun damaged skin, it can provide noticeable results and fast relief.
Products Powered by AC-11®
For every stage of life, we have you covered!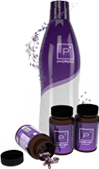 Purple Plus™ and Purple Caps™
Purple Plus™ and Purple Caps™ provide sports and fitness enthusiasts -and the rest of us- with a perfect way to save money while getting an essential daily regimen of AC-11® . The more you push your body during your daily workouts and activities, the more you'll appreciate how our Purple supplements can provide a healthy response to excess inflammation. At the same time, we think you'll feel increased vigor and vitality, just like hundreds of professional athletes, trainers and others do. We recommend combining the two because it makes it easy to remember to take your two (2) capsules and one (1) capful each day.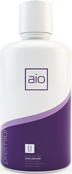 AIO™
AIO™, All-In-One, was designed for mature adults who want help maintaining their healthy and active lifestyles. This premium cellular health liquid supplement was formulated in cooperation with clinical nutritionists. We call AIO our 'Total Health Solution' because it contains a potent combination of vitamins, minerals, phytonutrients, antioxidants, and natural fruit purees that help maintain and support bone density. In addition, you may find other benefits like improved muscle recovery, a stronger immune system and a healthier response to excess inflammation.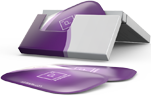 Purple Vitality Strips™
Purple Vitality Strips™ powered by AC-11® provide restorative energy for people on the go. These compact, travel-convenient and individually packed strips dissolve quicklyon your tongue, providing your body with a quick boost. Packed with antioxidants, Purple Vitality Strips™ are thin and great tasting because they contain Maqui Berry and Noni Fruit. They're small enough to fit in your pocket or purse, so they can go anywhere you do!
Aedre™ Skin Regenerations Serum
Aedre™ Skin Regeneration Serum with AC11® was created to repair sun and age damaged skin. Try Aedre™ if you want to reduce your fine lines, wrinkles, crow's feet, age spots and skin discoloration. It's suitable for both men and women and for all skin types. Aedre™ was formulated to create fast results and restore the collagen production that can help bring a glow into your skin's life. For value conscious customers, you'll be pleased to know that Aedre™ is packaged in an attractive double cylinder container that allows you to squeeze out the last drop - without making a mess or leaving valuable serum inside the package. Not only do you save money by reducing waste, you'll also have the convenience of carrying a small, attractive and budget pleasing dispenser.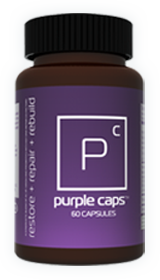 HURRY!

Repair, Recover, and Perform!
Risk Free
Guarantee!

Ask the PRO
AC-11® is a botanical extract that helps repair damage to DNA. This patented compound enhances cellular repair mechanisms to improve the utility and function of organs, muscles, and tissues throughout the body.
Topical applications of Aedre™ Skin Serum, containing AC-11® , can help repair UV damage to the skin and reduce fine lines and wrinkles. In short, Aedre™ Skin Serum can help skin look younger, healthier and more beautiful. When taken orally, the AC-11® contained in Purple Caps™ and Purple Plus™ an help support a healthy response to excess inflammation and help restore energy, vigor and vitality.
This is why so many professional athletes, trainers, coaches, nutritionists, doctors and others use and endorse Purple Plus™ and Purple Caps™ , powered by AC-11®.